Mobile hard drive fully automatic screw machine
Product Details
Working principle of mobile hard disk automatic lock screw machine:
1. This equipment adopts motion card control, can write a variety of programs, the machine has greater efficiency and larger functions.
2. The lock payment mechanism adopts flexible lock payment, which can well control the torque and ensure the quality of the product.
3. Work flow: The product is placed in the fixture, the power switch is turned on, the dual-position shaft enters the work area, and the screw lock is paid. After the lock is paid, the product is returned to the material receiving position. Higher efficiency.
Technical Parameters:
Machine size: customized according to product specifications
Lock payment range: 300 * 300 * 100mm
Drive method: 8-axis precision stepping drive
Positioning accuracy: ± 0.02mm
Motion guide: Taiwan silver slide
Control system: PLC + motion control system
Screw conveying method: suction
Programming: Teaching
Program storage capacity: 100 groups of programs
Communication port: USB
Voltage: 220VAC
Air pressure: 0.5-1.0Mpa
Technical specifications:
1.Equipment efficiency: The time for a single screw lock is about 1.4-1.6 seconds, (not including the time to pick and place the fixture).
2. Machine composition: for screw machine, locking mechanism, electrical control system, etc .;
3. Pneumatic components: Yade passenger pneumatic components are used;
4. External reference size: customized;
5. Total weight: about 150KG
6. Equipment power :, required air pressure: 0.5≤P≤1? MPa;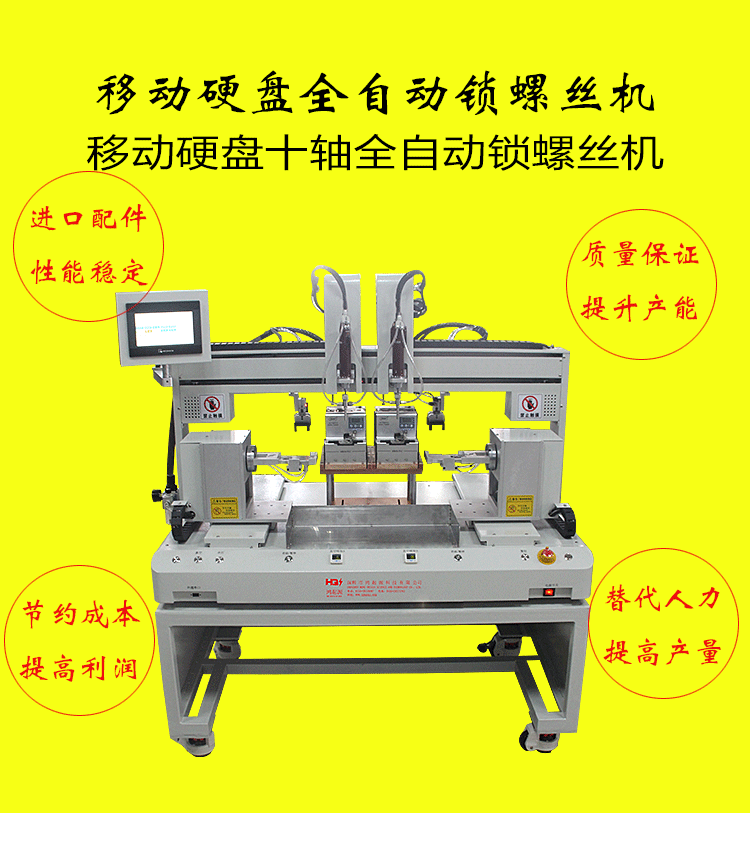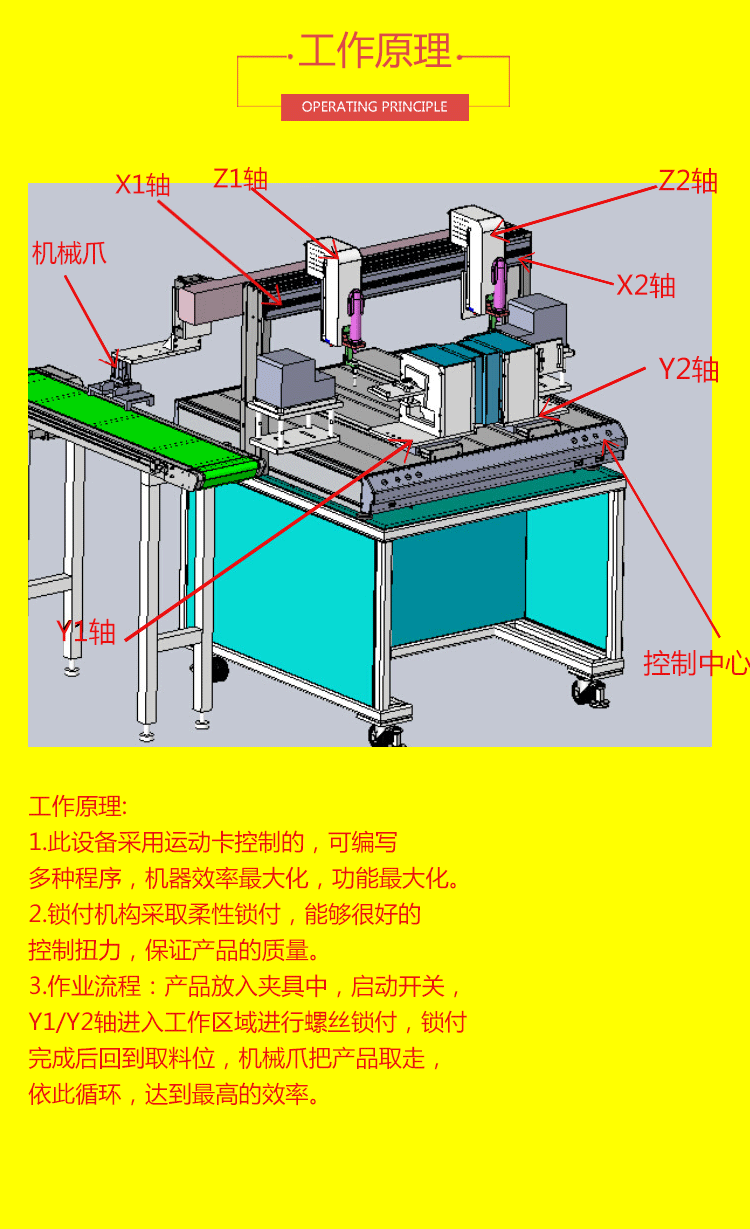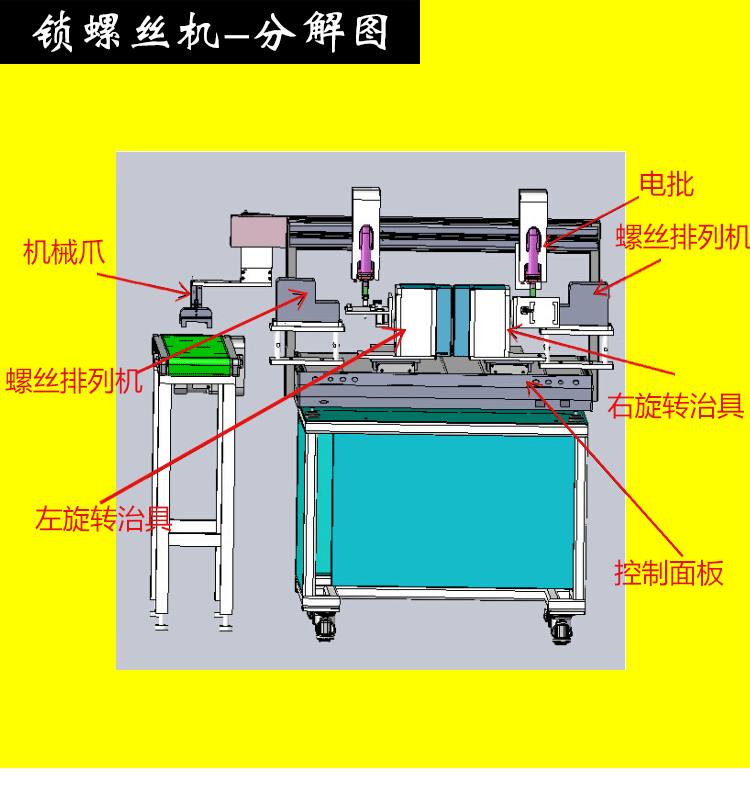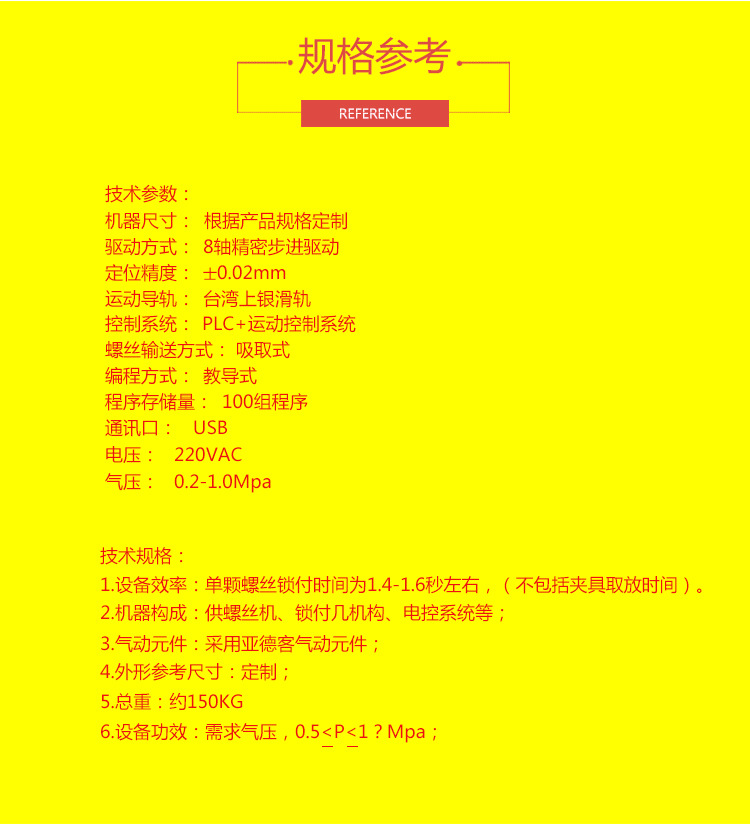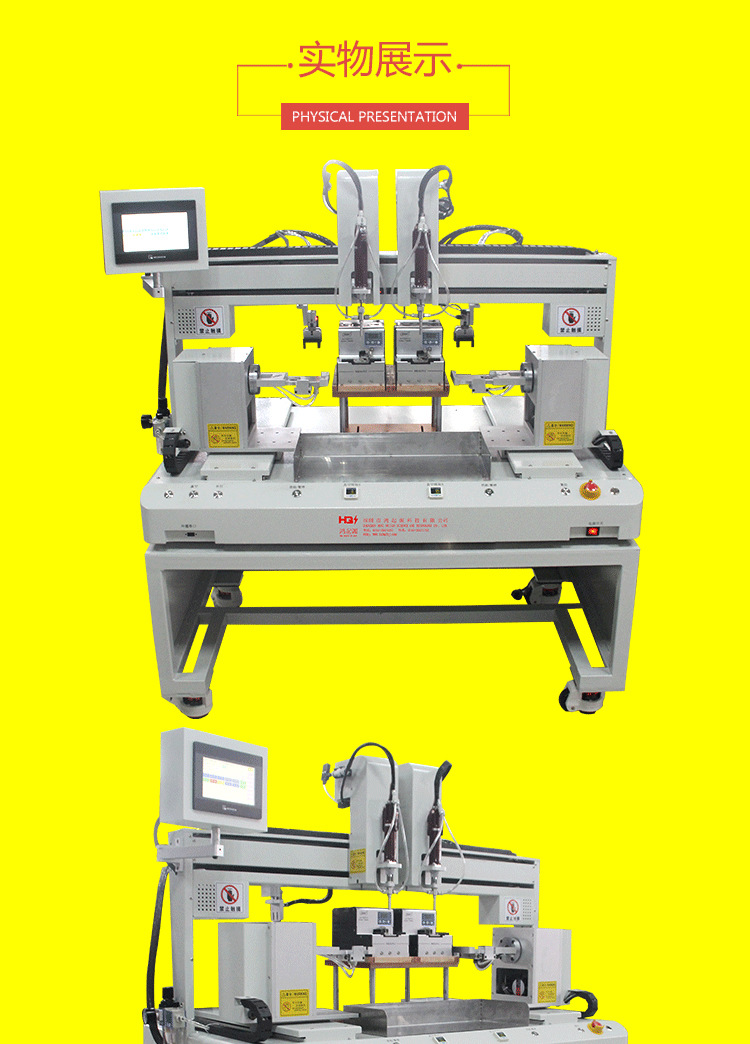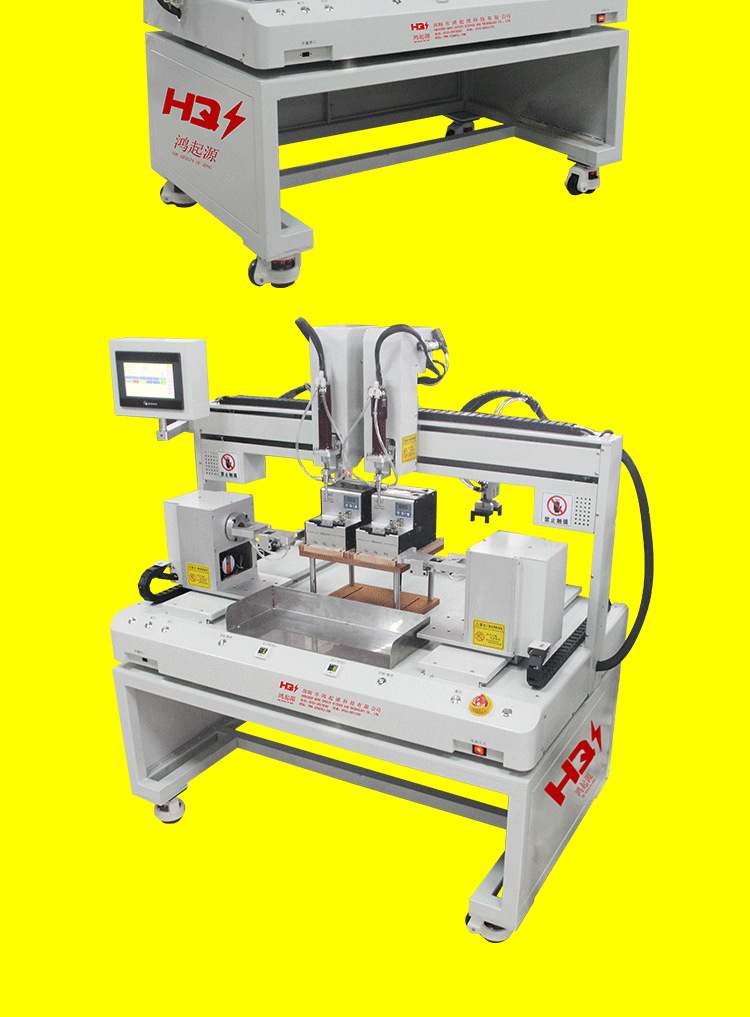 Inquiry