Double-headed double-station soldering robot
Product Details
The company focuses on R & D and production of fully automatic production equipment: automatic screw machine, automatic soldering machine, automatic dispensing machine, online automation equipment, line body and various tooling fixtures. Able to provide tailor-made products and comprehensive solutions according to customer needs to help enterprises with technological innovation, improve productivity, and enhance their competitiveness.
Performance characteristics:
Complete soldering process settings, with electric welding / pulling welding function, each instruction has independent pre-heating tin length, pre-heating time, tin reflow time, lifting height and other solder parameters.
It has quick programming instructions such as welding point parameter copying, display, translation, batch editing, type batch modification, etc., which can greatly improve editing efficiency.
Support PLT format file import, realize the direct import of file path data, save tedious manual teaching, convenient and accurate.
The machine can run offline or independently, and the welding parameters are stored in the SD card, which is convenient for parameter copying and saving between equipment.
2G storage space, can store 9999 solder programs, each program supports 9999 solder instructions.
There are two options for the tin feeding device: tin breaking function / no tin breaking function.
The display adopts high-resolution color screen and full Chinese operation interface, which is easy to learn and use.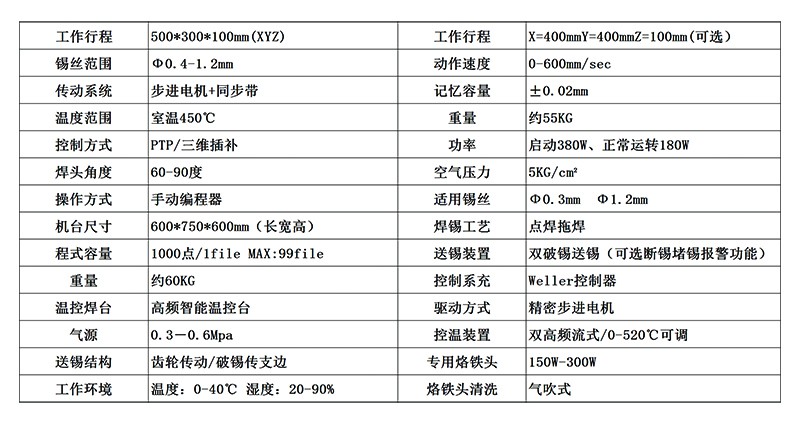 Inquiry