Single head automatic double station soldering machine
Product Details
The company focuses on R & D and production of fully automatic production equipment: automatic screw machine, automatic soldering machine, automatic dispensing machine, online automation equipment, line body and various tooling fixtures. Able to provide tailor-made products and comprehensive solutions according to customer needs to help enterprises with technological innovation, improve productivity, and enhance their competitiveness. Hongyuan Technology always adheres to the corporate tenet of "people-oriented, technological innovation, communication thanks, integrity and integrity", adheres to the business philosophy of "quality development market, character creation business", strict quality control and perfect after-sales service to meet customers demand.
Single-head soldering machine parameters:
Simple programming method, can directly input the welding point coordinates, can teach and reproduce the welding point position coordinates, simple operation of the teaching box, you can guide the movement end to the welding point position.
The multi-axis linkage manipulators are all driven by precision stepping motors and advanced motion control algorithms to effectively improve the positioning accuracy and accuracy of the moving end (iron tip).
Flexible and various soldering methods, supporting spot welding and drag welding at the same time, all process parameters can be set by the user to adapt to various difficult operations and micro-soldering processes.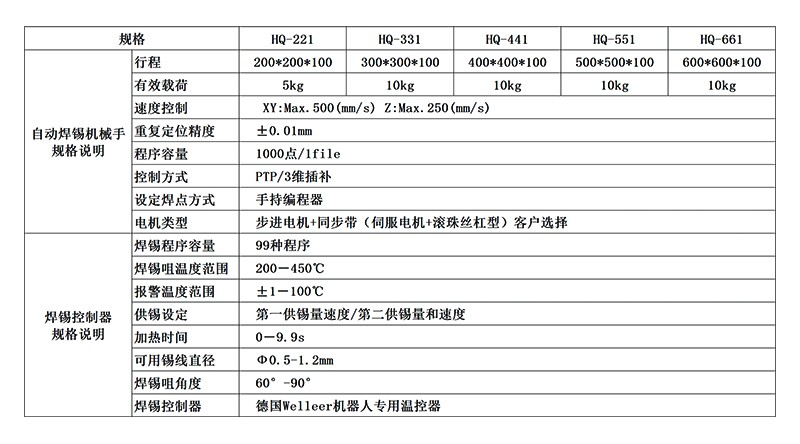 Inquiry