Manufacturer of automation equipment
Product Details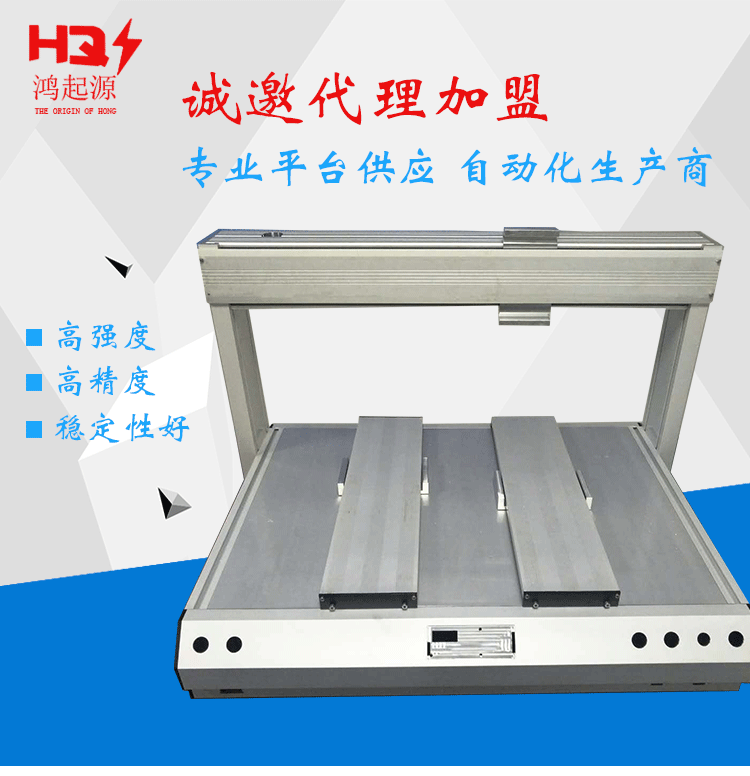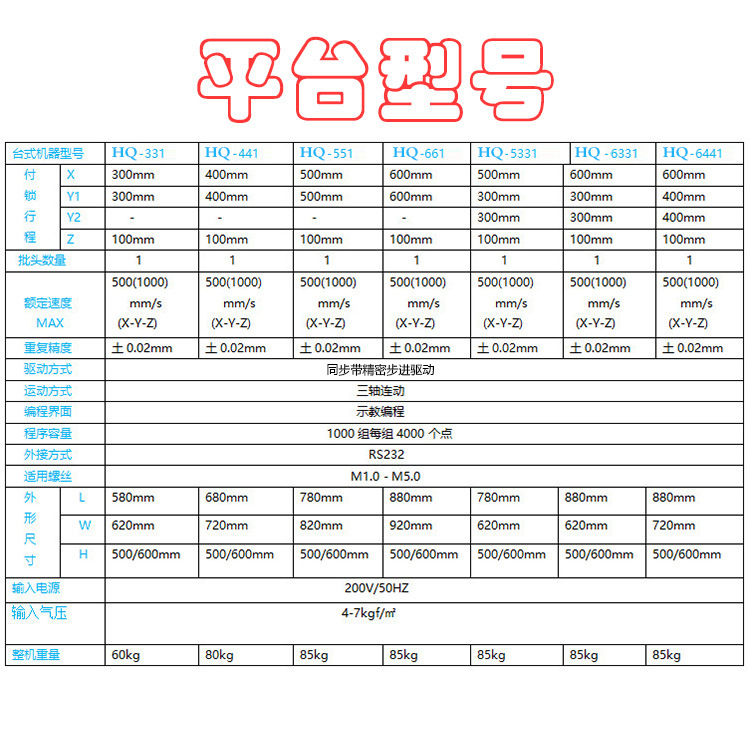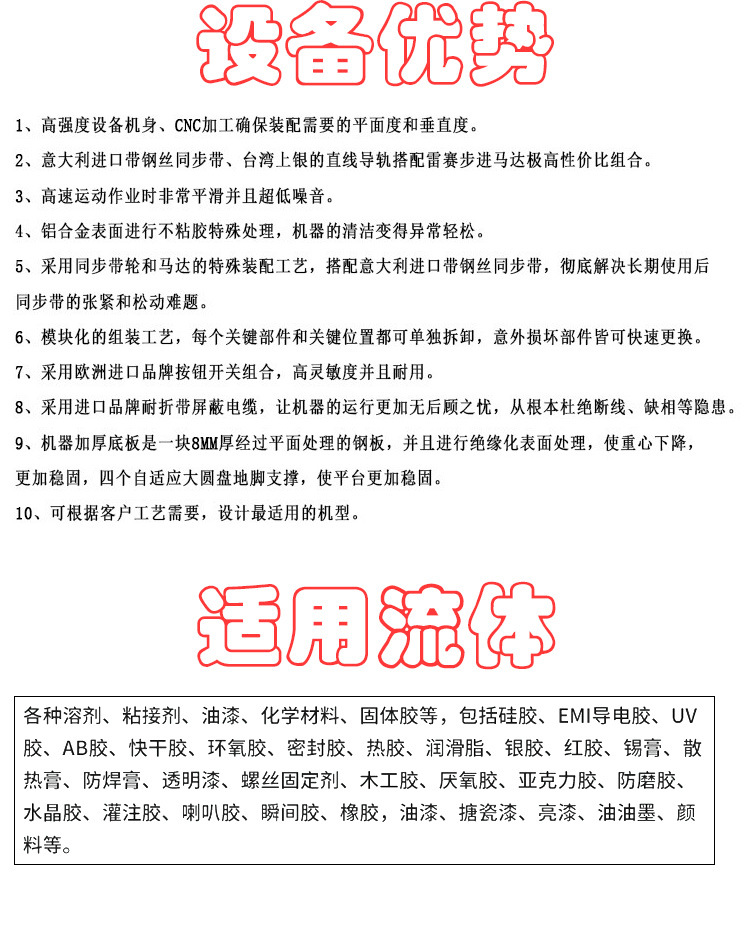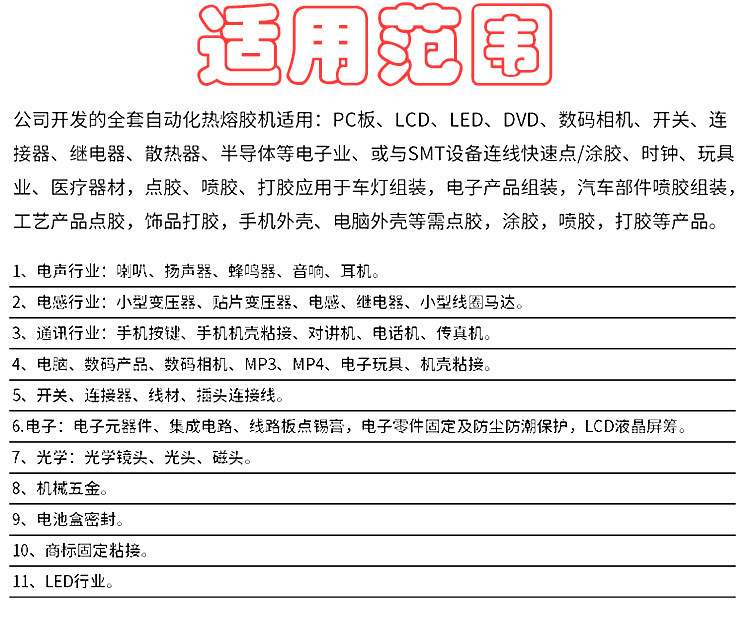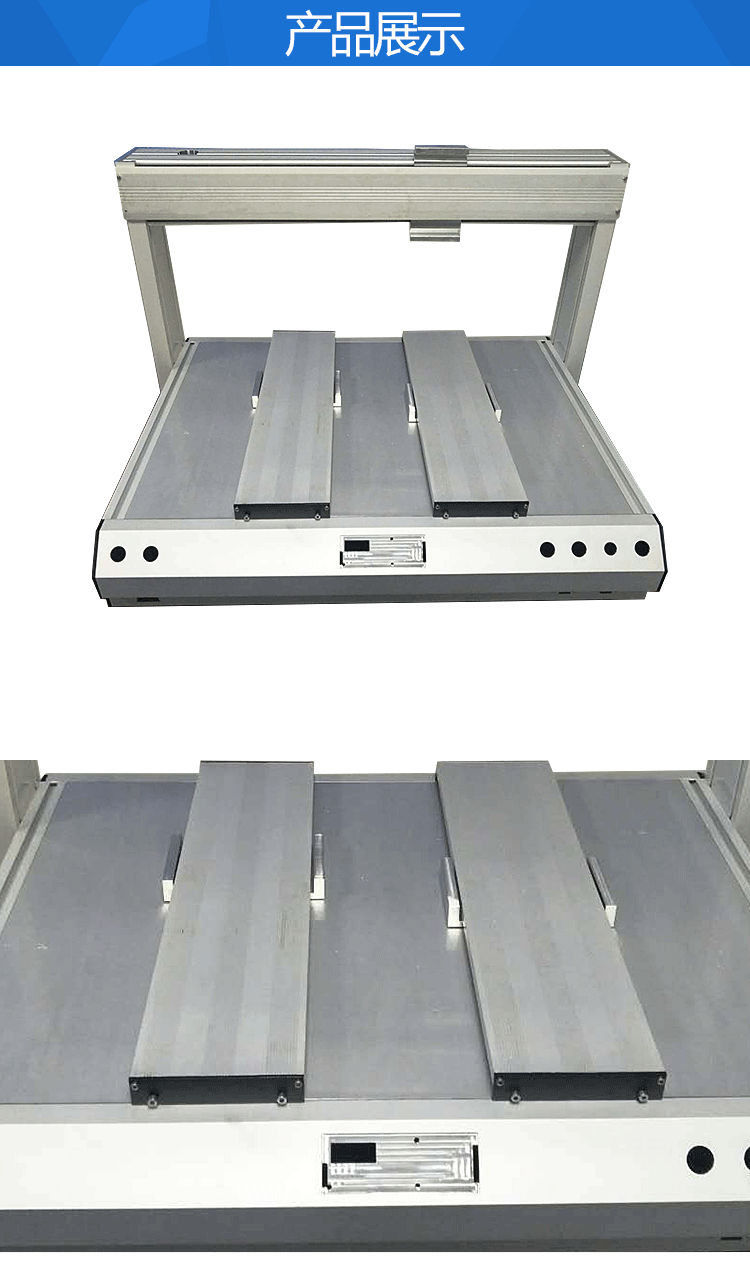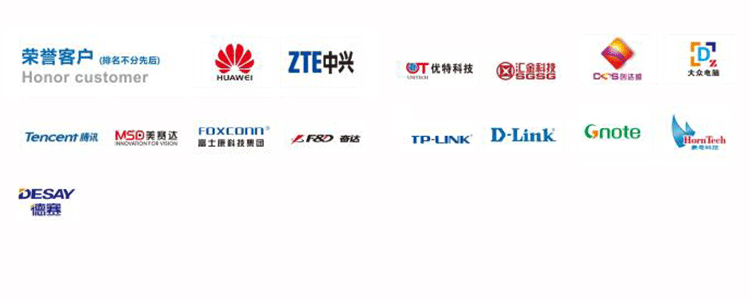 Equipment advantages
1. High-strength equipment body and CNC processing ensure the flatness and verticality required for assembly.
2, Italy imported steel wire synchronous belt, Taiwan's silver linear guide with Leisai stepper motor extremely cost-effective combination.
3. Very smooth and ultra-low noise when working at high speed.
4. The surface of the aluminum alloy is specially treated with non-adhesive, which makes the cleaning of the machine extremely easy.
5. Adopt the special assembly technology of synchronous pulley and motor, with Italian imported steel synchronous belt, to solve the long-term use completely.
Tightening and loosening of the timing belt.
6, modular assembly process, each key component and key position can be disassembled separately, accidentally damaged parts can be quickly replaced.
7, the use of European-imported button switch combination, high sensitivity and durable.
8. The use of imported brand foldable tape shielded cable makes the operation of the machine more worry-free, and completely eliminates the hidden dangers of disconnection and shortage.
9. The machine's thickened bottom plate is an 8MM thick steel plate that has undergone plane treatment, and has an insulated surface treatment to lower the center of gravity and make it more stable. Four adaptive large disc feet support make the platform more stable.
10. Applicable models can be designed according to customer's process requirements.
Inquiry